March 20th ,2019
GoMusic Tour was a huge success. It was an honor to share the stage with Martin Engelien, Ilenia Romano and Wolfgang Roggenkamp!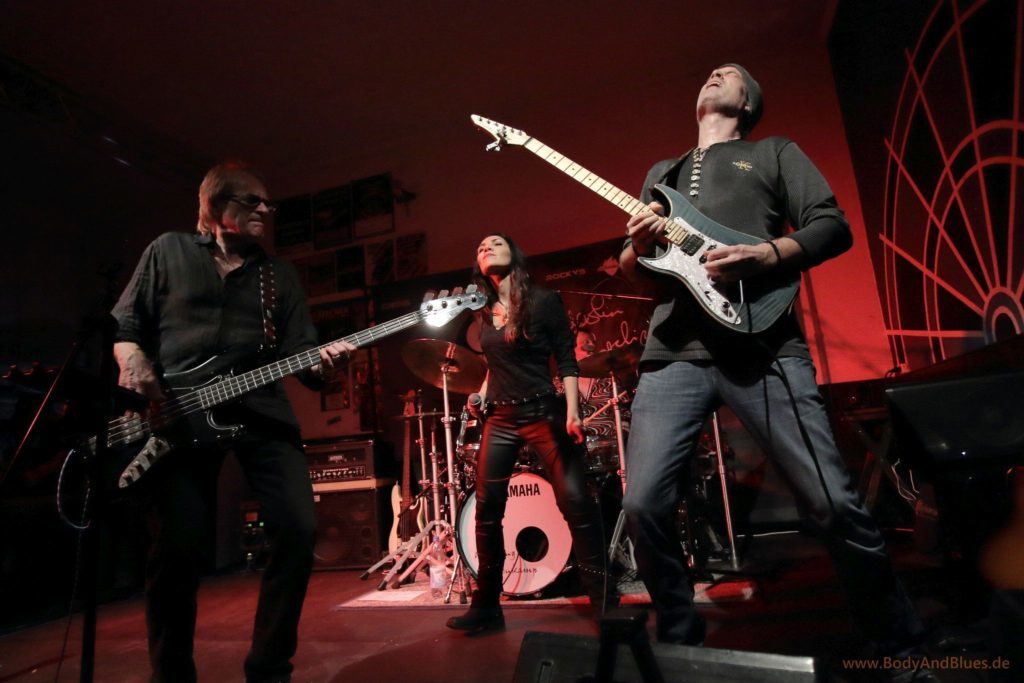 February 22nd, 2019 TOUR NEWS
Happy to announce that I will be going on Tour in March 2019 with Martin Engelien's GO MUSIC.
Here are the Tour Dates:
Freitag, 08.03.2019
Grend, Essen
20:00
Samstag, 09.03.2019
Jazzkeller, Krefeld
20:00
Sonntag, 10.03.2019
Okie Dokie, Neuss
19:00
Montag, 11.03.2019
Fienchens-Kajüte, Haan
18:00
Dienstag, 12.03.2019
Tom's, Dinslaken
19:00
Mittwoch, 13.03.2019
The Whistle, Kempen
19:30
Donnerstag, 14.03.2019
Lokomotive, Ibbenbüren
19:00
Freitag, 15.03.2019
Gdanska, Oberhausen
19:30
Samstag, 16.03.2019
Alte Molkerei, Bocholt
17:30
Sonntag, 17.03.2019
Haus Eifgen, Wermelskirchen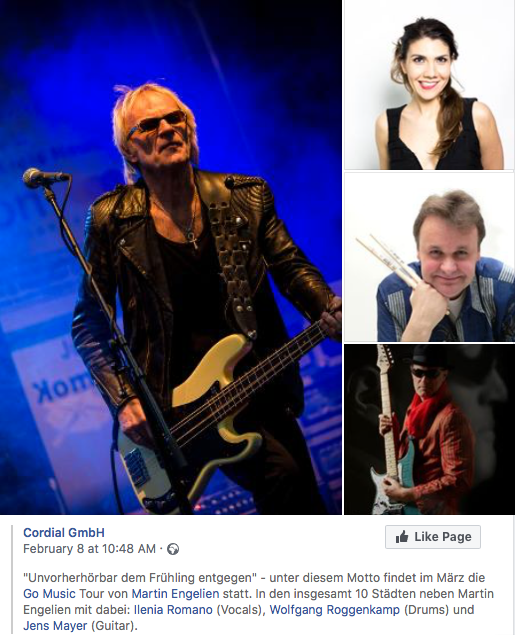 August 8th, 2018
My EPK Electronic Press Kit is now available for download thanks to my buddy Peter Hillert. Download my EPK here:
July 20th, 2018
Right now I am focusing on improving my Livestream Youtube Live music show "guitartime.net".
I am updating my studio, playing live with my trio "Jens Mayer Trio" with Jo Coimbra and Didier Hoffmann and playing with Italian Artist Le Miemani Roberto Casu.
And I teach online with the new revolutionary platform doozzoo.com
And I can't wait to go to Sardenia Italy in August 😉
And of course practise, practise practise..