Go Music Tour April 2022
Martin Engelien – bass, Jens Mayer – guitar, Jeannette Marchewka – vocals, Cherry Gehring – keys & vocals, Silvia Gonzales-Bolivar – vocals, Thomas Lieven – drums, Dirk Sengotta – drums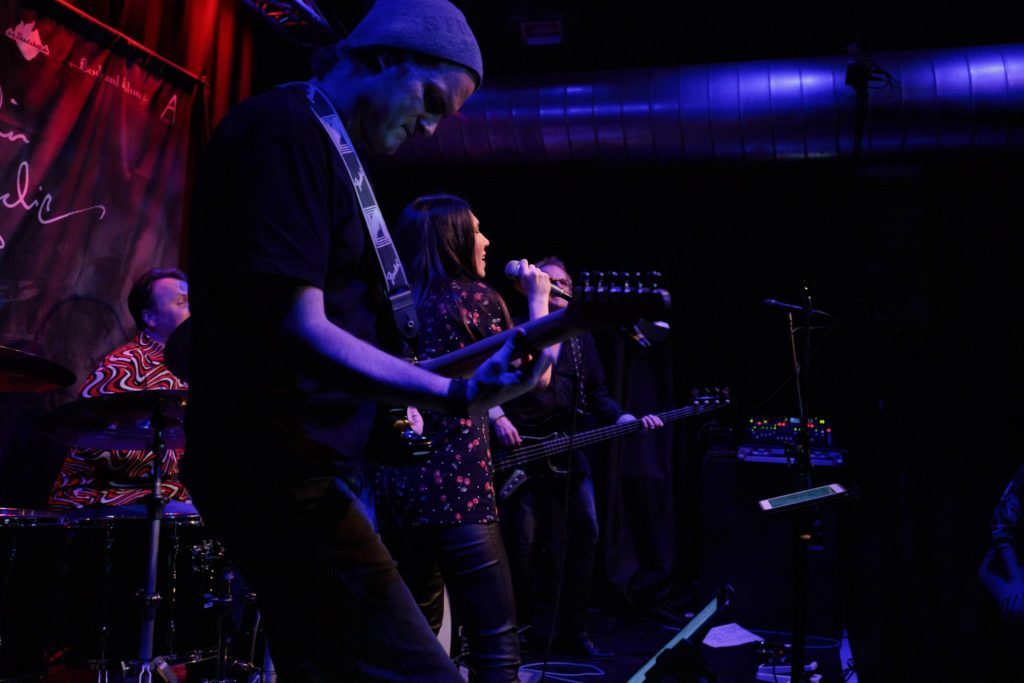 A few weeks back I was asked by Martin Engelien, one of Germany's finest and most reputated bass players, whether I would like to join his GoMusic band for a tour in march 2019. GoMusic is a music project Martin Engelien created in 1996 and features different top musicians ever month for a tour of several dates in Germany. Looking at the website and the famous players who had played in GoMusic before, I felt honoured and accepted with pleasure !
The GoMusic tour in March was a huge success and a great experience for me. As Martin handled everything with ease and as he is an overall great guy and A-Player musician, I really enjoyed this tour very much and I learned a lot on my lifetime journey as a learning musician.
The Line up for the GoMusic tour in March 2019 consisted of:
Martin Engelien – bass
Ilenia Romano – vocals
Jens Mayer – guitar
wolfgang Roggenkamp – drums
Thank you so much Martin, Ilenia and Wolfgang. It was such a pleasure to share the stage with all of you!
Here is a GoMusic Concert Review from Rocktimes magazine
Here you can find some pictures from this tour
Here you can find some live videos from this tour
GoMusic in 60 seconds